Below is an example on how..
To join David's creator's page
Step 1: Visit David's creator's patreon page "HERE" and select one of their tiers. The tier you choose will unlock the benefits offered in that tier. The tier price is the minimum amount you can pay to unlock access.
Step 2: Add your payment method and confirm your membership details
After choosing your tier, or clicking Become a patron, you'll be taken to a checkout page where you can do the following:
Add your payment details, so we can complete your membership
Set a monthly limit if your creator charges per paid post
Select monthly or annual billing (if the creator offers annual membership plans)
David only has monthly at the moment

the payment amount will default to $5 USD / €5 Euro / £5 British Pounds. You can adjust the payment amount to a higher value, or any amount greater than $1 USD / €1 Euro / £1 British Pound, which is the minimum amount we process.  
Step 3: Review the details of your monthly membership
We want to be transparent about your billing schedule. Review the billing details outlined in the "Summary" portion of the page on the right-hand side before confirming your membership. Reviewing what you're agreeing to will avoid any surprises when your payment method is charged! (Below image is an example of a regular monthly "back billing" checkout)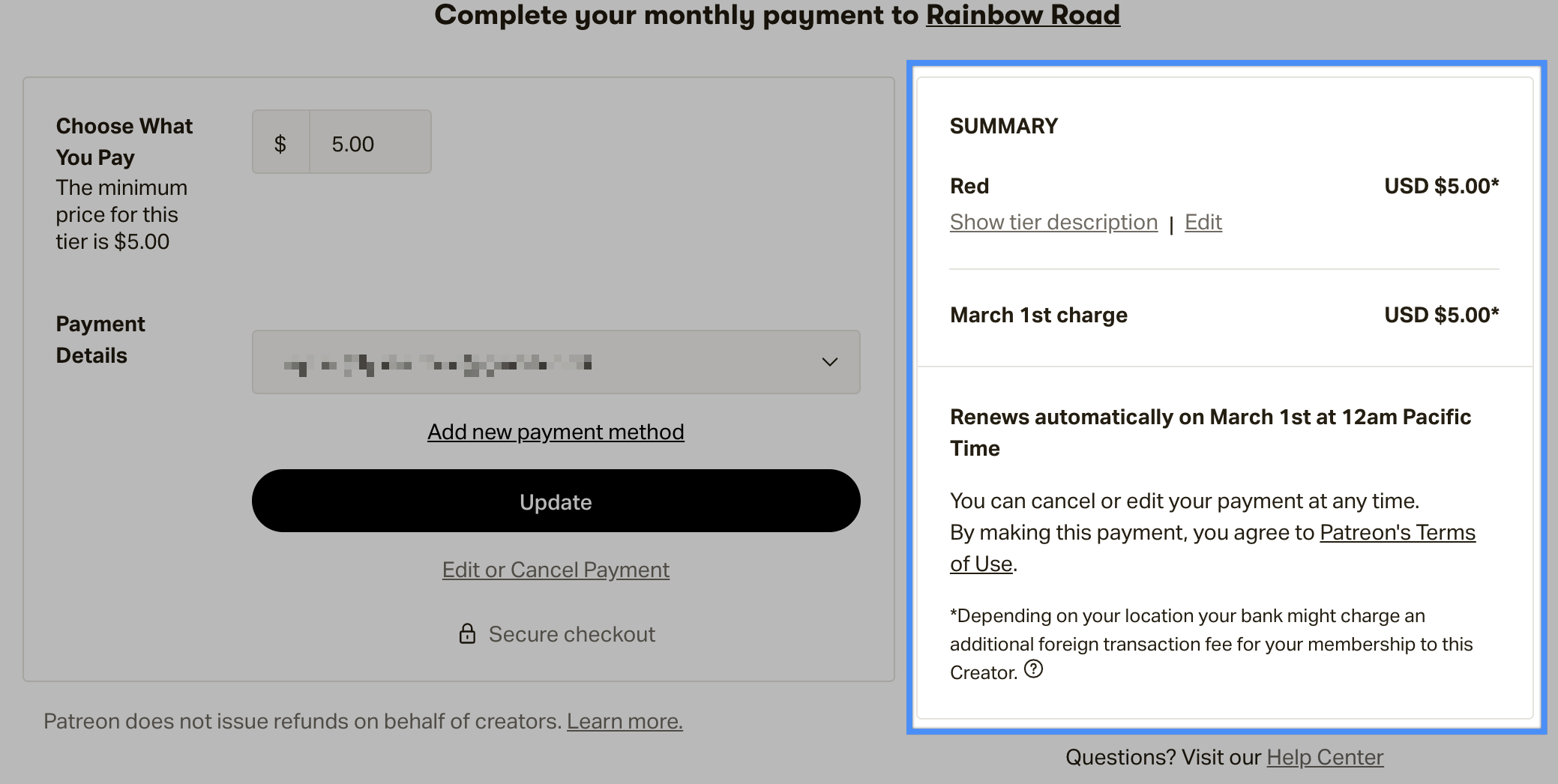 Note: Your billing schedule will depend on the creator's chosen billing options. Visit our help guide for details about your billing schedule on our different billing options
Step 4: Click the Confirm button to finalize your payment.
Step 5: Add your address. Some creators may request for your shipping address to send any current or future physical perks. After confirming your membership, you can add your shipping address to your membership or opt out of receiving any benefits through the mail.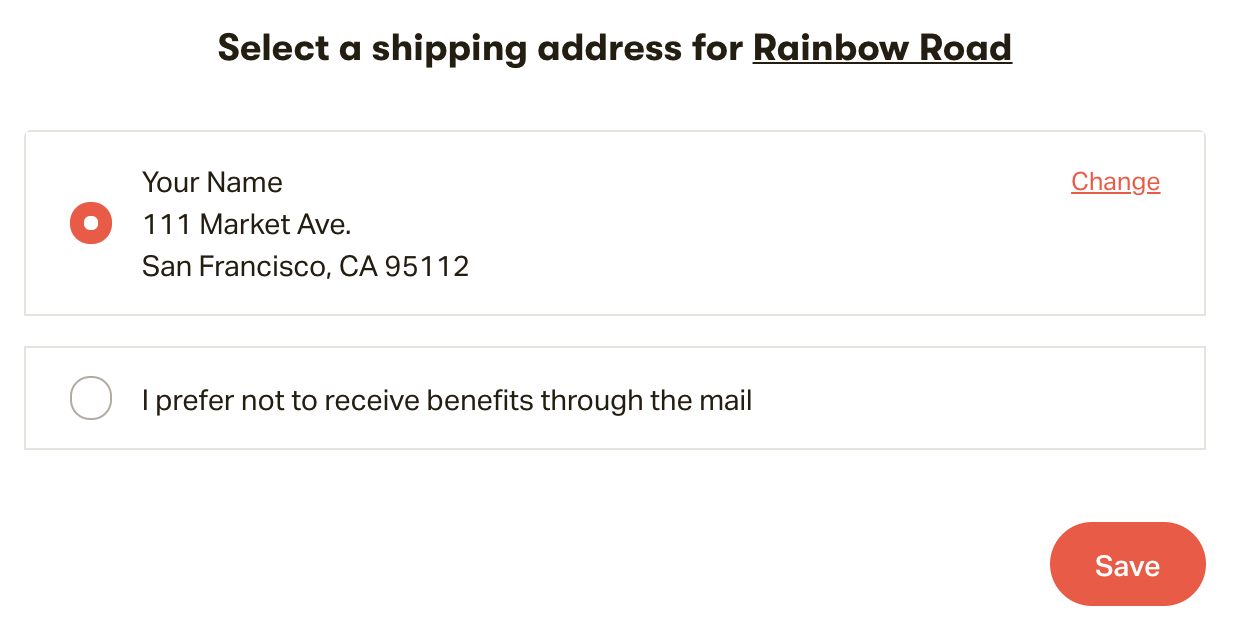 Congratulations! You are now a patronon David's site 😇After confirming, you'll get a welcome note packed with benefits you just unlocked.

If your payment is declining heres a few things you ca do…
---
We want to process your payments and want you to unlock access to your creator's content and benefits. If you find that your card is declining, we recommend the following:

Step 1: Contact your bank, or PayPal directly
Asking that your bank to allow future authorizations, and charge attempts from "Patreon* Membership" be accepted moving forward should help.

Step 2: Ensure the funds are available on your payment method

Step 3: Double check your payment details
If you have a new credit card, re-entering your card details is always a good next step.

Step 4: Make sure your payment method is valid
Currently we do not accept prepaid cards, so be sure to use a valid credit card, or PayPal account.

Step 5: Try using a different payment method
If your credit card is declining, try using PayPal, and vice-versa. If you have another card available to you, try with that card– there may be a block on the transactions your bank will process on certain cards.

Learn more about retrying a declined payment in this help center guide: Steps to retry a declined payment
Here is link to Davids New site click here